Our canvas snap extenders will secure your shrunken marine canvas on boats, pontoons, RV's and pop-up campers.  Snap-X-Tendz™ are self-adjusting to provide tension between snaps and made with UV rated-saltwater tested elastic polymers and stainless steel snaps.  Each piece will stretch up to 1.75″ and provide constant tension while providing a temporary solution instead of repairing or replacing your canvas.  3 color choices available in Tan, Black or Blue to match your canvas. Each package contains 4 pieces and you can connect two pieces together to double the length.  CLICK HERE to view our products!
US PATENT NO: US 10,071,620 B2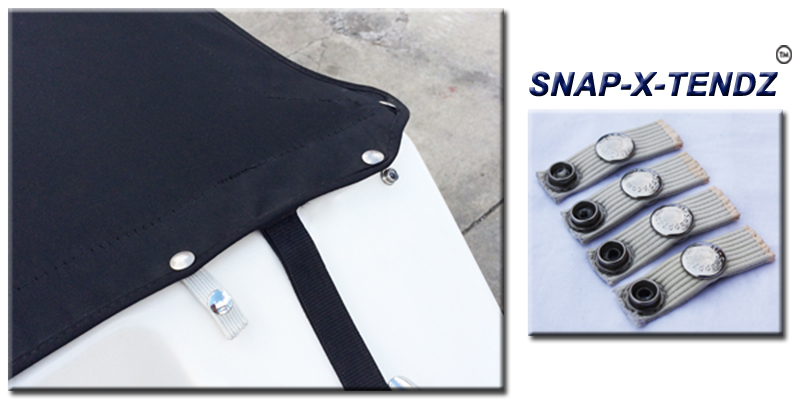 NO MORE STRUGGLES WITH SHRUNKEN CANVAS!
SNAP-STRAPZ™ manufactured with Military Grade elastic, SNAP-STRAPZ™ are used in several applications to secure gear, ropes, dock lines, extension cords, audio cords and more while providing powerful strength with 15lb. weight capacity.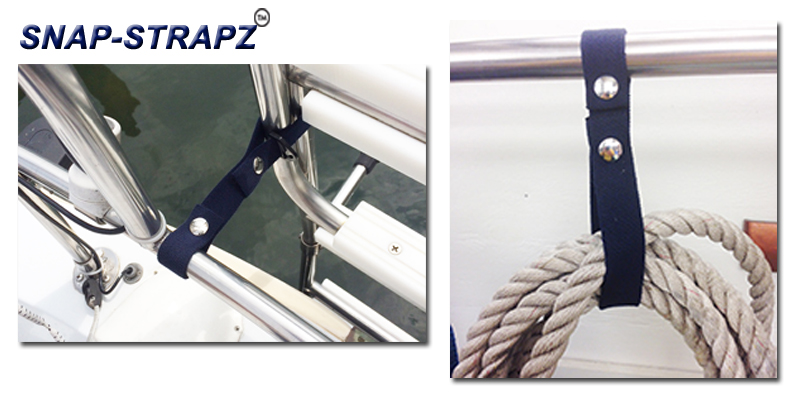 SNAP-X-TENDZ™ and SNAP-STRAPZ™ products are MADE IN THE USA and warranted to be free from any defects in materials and workmanship.